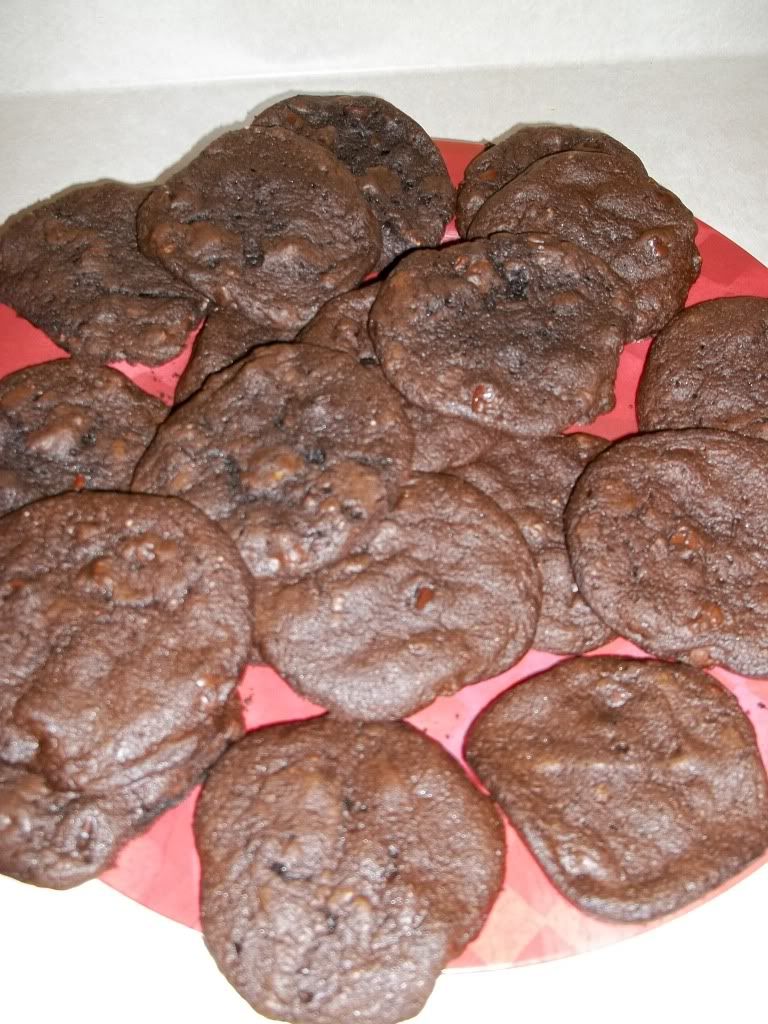 -1 package of Duncan Hines moist delux dark chocolate fudge cake mix.
-2 large eggs
- 1/2 C butter melted
-1/4 C firmly packed brown sugar
-1 tsp vanilla extract
-1 C semi sweet chocolate chips
-1/2 C chopped pecans or walnuts
-Preheat oven to 350.
-Place cake mix, eggs, melted butter, brown sugar & vanilla in large bowl.
-Stir w/ spoon until blended.
-Stir in chocolate chips & pecans or walnuts
-Drop by spoonfuls onto greased baking sheets
-Bake at 350 for 12 minutes
-Cool 2 minutes
These are good! Just make sure & not over-cook!