Tried this tonight for the first time. This is one of the easiest recipes & my family really liked it.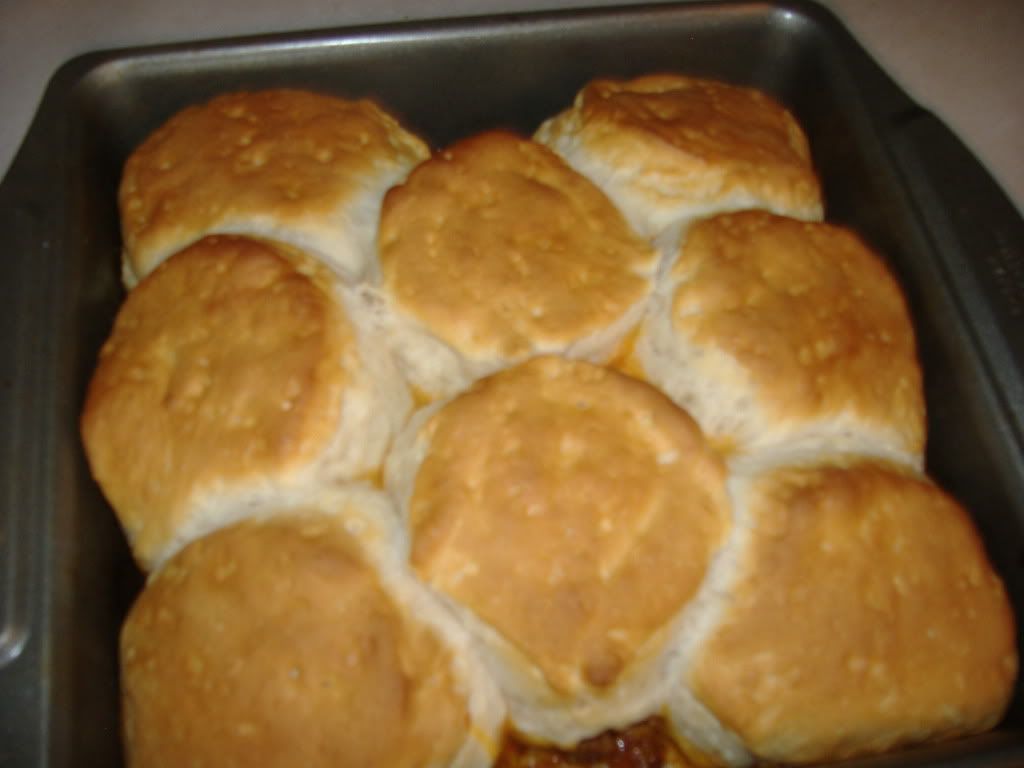 1 lb hamburger meat
1 clove garlic minced
1/4 C chopped onion
salt & pepper
1/4 C ketchup
1 (8 oz) can tomatoe sauce
1 C cheddar cheese, shredded
1 can refrigerated biscuits
-Brown meat, garlic, & onion. Drain greese. Add salt & pepper. Stir in ketchup & tomatoe sauce. Heat thouroghly.
-Poor hamburger mixture into an 8 inch square baking dish. Sprinkle with shredded cheddar cheese. Top with biscuits.
-Bake 20 minutes or until biscuits are golden brown.